Have you met Bummis? I hope you have. But if you have not had the pleasure of using Bummis products, let me tell you why you should.
There are so many brands out there that it's hard to choose which ones to try. And I am a big believer in trying a little bit of everything. I want to tell you why you should test out Bummis products.
There are so many things that make Bummis fantastic. Number one in my book is that Bummis has a "Made Here" mentality. Did you didn't know that the majority of Bummis fabrics are sourced from Canada and the US? And their products are made right here in Canada! How cool is that? By doing this they are able to give employment to people here at home as well as pay them a fair wage, and support our economy. Check out their page on why they choose to have their products "Made Here". How awesome is it to support a company, that thinks about these things?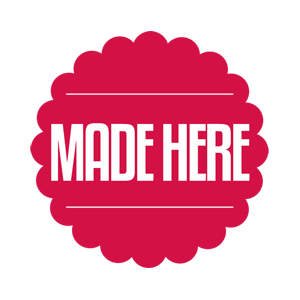 Not only does Bummis have super cool business practices, but they also have awesome products! When I began my cloth journey I had 12 Bummis prefolds and one hand-me-down Super Whisper Wrap cover. It took time to figure out the prefolds but I came to love them! They have stood the test of time. I have no doubt that they will last for at least another baby if not two. Bummis prefolds are made of organic cotton, and is one of the products that they are unable to source fabric for from Canada or the US and so they are made in Pakistan.
Recently I tried Bummis Dimple Diaper and Duo Diaper. I was impressed with both. Both have the option to have an organic cotton or stay-dry option against baby's skin by flipping over the insert. I actually fell in love with the duo diaper, you can read more about that here. Besides these they have so many products including feminine products, swim wear, bibs, and diaper care products.
If you're looking for new products to try, check out Bummis.