There's something extra special about the first pregnancy. You look forward to all of the milestones. When someone asks how far along you are, you can remember the week AND the day. You research all of the baby products and then get to make a registry. Taking time to spend on yourself is priority. It's fun to imagine all of the beautiful moments you'll share as a new little family, all the ideals you know you'll stick to once baby is here.
And then there's the second pregnancy. I would have to look at a calendar and count backwards to tell you how many weeks I am. My hips are super sore. Naps are pretty much non existent. My house is a disaster. (I haven't vacuumed in weeks and wouldn't be surprised if a family of mice moved in to feast on the crumbs that cover my kitchen floor.) This belly is way bigger than it's suppose to be, I swear. My veins came out with a vengeance in the first trimester. I'm scared and a little sad that Bubs' world is about to change and he has no clue. This time around, not only do I have Bubs to take care of, but I started a business only months before I became pregnant.
There's nothing I would change. This pregnancy is flying past. I just hit my third trimester! When did that happen? I love talking to Bubs about this baby, and what his role will be. Even though he doesn't really understand it, I know he is going to rock at being a big brother. I love pulling out all of Bubs' baby things, and spending hours on websites window shopping what I will buy if I have a girl. I love that Bubs will have a live-in playmate. I LOVED seeing Mr. Diaper Shop become a dad, and I am so excited to watch him step up to the plate and become a dad of two!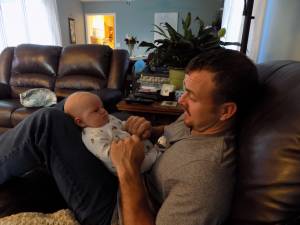 There are so many things I wish I had enjoyed more with my first pregnancy, birth, and baby, not realizing the luxury it was to be pregnant with no one else to take care of. Soaking in all of the baby cuddles, even on the hard days. I am trying my best to soak up these last few months with my little man before I have to divide my attention.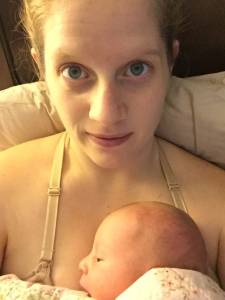 There are so many things that make me nervous about having a second baby. But there are so many more things I am excited about. How did you handle a growing family? Were your concerns as big of a deal as you thought they would be?